Maryland Structural Engineer
Maryland Structural Engineer is a Maryland based structural engineering firm with a broad range of expertise in all types of building structures and focused on creating cost effective, safe, and sustainable designs through the use of traditional structural engineering methods paired with advanced computerized analysis and modeling techniques. Our firm specializes in creating highly functional and reliable structural designs for your residential and small commercial ventures. Our dedicated team brings innovation and a personalized experience to every project. From original designs to complete renovations, we have you covered. Exceeding the design, technical and service expectations of clients across the State of Maryland is what makes Maryland Structural Engineer unique. We Provide Professional Engineering services to Architects, Designers, and Contractors who design and/or build custom homes, low rise commercial buildings, signs and scoreboards.
Our challenge as structural engineers is to analyze, design, plan, and research structural components and systems that will achieve design goals, while ensuring safety and comfort, and provide cost effective structures. We have broad experience in the determination of structural issues related to foundation movement, structural distress, and subsequent remediation efforts. We have performed hundreds of structural home evaluations in the Maryland. We have created a library of thousands of structural details which specify proper connections between steel, wood, concrete, masonry, adobe, and ICF wall systems. We are a proactive firm, committed to bringing excellence to every project we undertake. We are passionate about structural engineering and it shows in our work product. Our principles, as well as our staff, are dedicated in providing our clients the highest quality structural design and consulting services they require and deserve.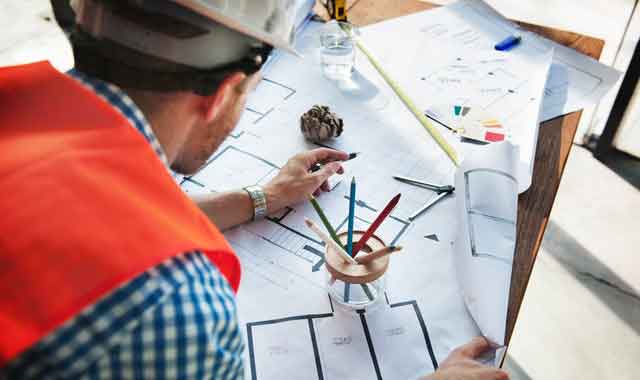 At Maryland Structural Engineer, we support the importance of architectural design in creating a sustainable and life enhancing built environment. The complexity of building projects continues to increase as the design team is asked to develop designs that provide increasingly innovative solutions within shrinking budgets and schedules. Maryland structural Engineer enjoys collaborating with creative professionals and finding solutions to difficult problems.
All options are explored to find efficient structural systems that maintain architectural vision while ensuring the highest standards of safety. Our experiences cover the full range of building construction projects including residential, industrial, commercial, and institutional. We achieve success through our knowledge, experience and our creative attitude. Superior client service and structural engineering excellence are not simply our goals, they're the foundation behind Maryland Structural Engineer.
We also have extensive experience in the analysis and design of residential and commercial structures, equestrian facilities, retaining wall structures, and alternative building material such as sips panels and ICF systems. We enjoy preparing a comprehensive set of structural construction documents for your unique project. We provide inspections for reinforced concrete, reinforced masonry, high strength bolting, and welding. Maryland Structural Engineer is able to provide professional, on-site inspection for all types of residential, commercial and industrial structures throughout Maryland. Typically, these reports are needed by banks and mortgage companies, but are also required by prospective new owners to provide piece of mind prior to the purchase/sale of a property. Maryland Structural Engineer provides complete investigations of buildings and structures. Structures and structural components may require remediation for a number of reasons. Maryland Structural Engineer is available to provide technical reports, expert recommendations, and as-built drawings needed to return these structures to service. We provide on-site structural observations as required by municipalities or as requested by the owner to ensure that construction is adhering to the design documents.
We can provide you with answers and solutions to problems associated with foundation movement. We are experienced in diagnosing the cause for drywall, concrete, tile, and stucco cracking. We offer same day services depending on Engineer availability and site location. We can evaluate a home you are considering purchasing prior to proceeding with your transaction to give you re-assurance of your purchase. We can provide engineering and detailing for damaged, cut or modified roof trusses including stamped drawings and recertification of roof structure once repairs are completed.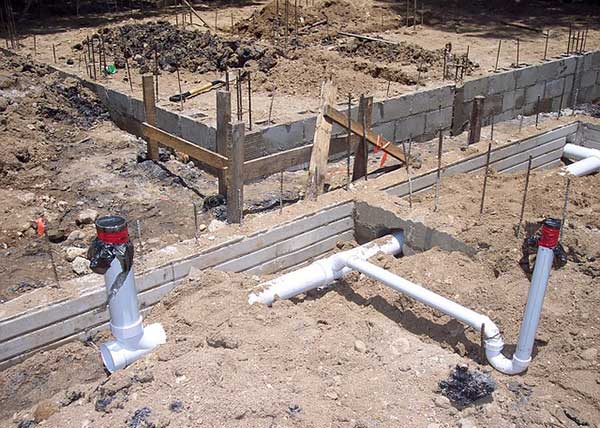 Sound, fundamental knowledge and experience are essential in the Structural Engineering field. We have both here at Maryland Structural Engineering. Our engineering design professionals are instrumental to the success of your project and we welcome the opportunity to be part of your team so that, together, we can meet the objectives of your projects. We offer our clients a wide spectrum of services with a focus on client service, quality, reliability, integrity, timeliness, and ingenuity. We have extensive experience in most residential project types from remodels and additions to single family custom and production housing to large scale multi-family complexes. We have numerous clients that work in regional or national markets and use our broad experience to save money and time with our sensible engineering solutions. Our experience, efficiency, and relative low overhead allow us to keep our fees very competitive. After our initial layout and review, our engineers will communicate with you about areas where minor revisions could result in significant construction cost savings.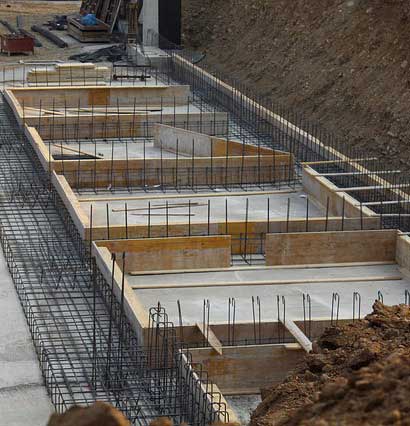 You will be assured that all design documents go through a stringent quality assurance review by a licensed structural engineer before they arrive at your place. We are experts. Our innovative engineering team can provide practical and economical structural solutions. Every design project is personally managed by a firm Partner or Associate whose depth of experience provides a high level of technical expertise. Responsive performance and structural integrity is engineered into each and every design.
Maryland Structural Engineers delivers excellence in structural engineering by providing sound structural solutions and state-of-the-art technical expertise to ensure architects' designs and owners' structures will withstand the demands of the environment. We have extensive structural design experience with all of these unique situations. The primary goal is to always create a structural design that meets the client's and architect's vision. We collaborate with our clients and associated project teams to develop efficient, innovative structural solutions, while meeting big-picture project goals and the critical construction schedules of today. Maryland Structural Engineer works closely with architects, consultants, owners, developers and contractors, providing timely & responsive service to all of our valued clientele.
Trusted Structural Engineer

Structural Engineer As Seen on These Websites